Payment Policy
1.PayPal & PayPal CREDIT
The most popular online payment method. We are fully PayPal verified so you can always shop with peace of mind.
Your order will be shipped to your PayPal address. Ensure you have selected or entered the correct delivery address.
2.Credit/debit Card
Accept payments from customers around the world and receive cardholder support.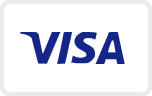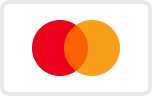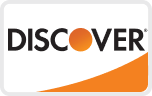 3.Coupon Code
You can apply coupons to your order at checkout. Once you've entered your coupon code, click "apply" and the discount will automatically adjust your order total. Please note that if you do not click "apply" before continue checkout, your order total will not reflect coupon.
4.After Making A Payment,can I Change My Billing Or Shipping Information?
Once you have placed an order, you should not change your billing or shipping address information. If you want to make a change, please contact our Customer Service Department at
support@okaywear.com
as soon as possible during the order processing stage to indicate your request. If the package has not been dispatched yet, we will be able to ship to the new address. However, if the package has already been shipped, then the shipping information will not be able to be changed while the package is in transit.
5.How do i know if my payment has been received?
Once your payment has been received, we will send you a notification email to inform you about the order. You can also visit
Okaywear.com
and log into your customer account to check the order status at any time. If Okaywear has received payment, the order status will show "Processing".
6.Why am I Being Asked To "verify" My Payment?
For your protection, your order is being processed by Okaywear's payment verification team, this is a standard procedure to make sure all transactions made on Okaywear are authorized and your future purchases will be processed in top priority.