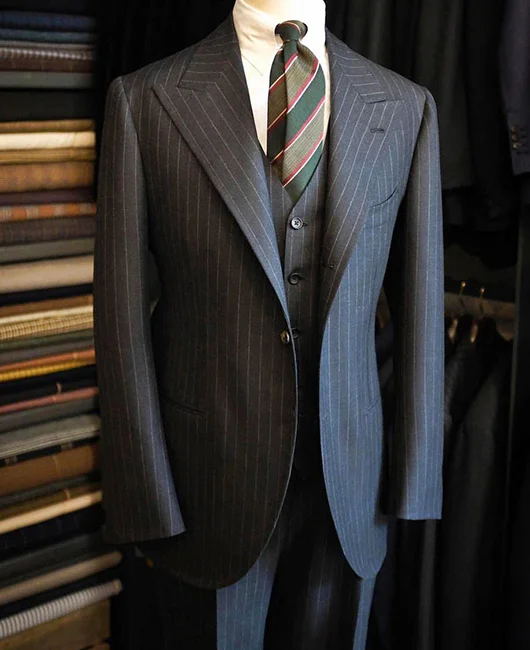 ${function(){ const rules = data.data.rules; return ` ` }()}
${function(){ const isCart = data.data.isCart; const isCollection = data.data.isCollection; const isProduct = data.data.isProduct; const isIndex = data.data.isIndex; return `

${isCart ? 'The items in the shopping cart do not participate in any recommendation rule. Add the participating items to your shopping cart to check the design.' : ''} ${isProduct ? 'This product did not participated in any recommendation rule. Switch to another product to check the design.' : ''} ${isCollection ? 'The items in this collection do not participate in any recommendation rule. Switch the participating items to check the design.' : ''} ${isIndex ? 'The home page do not participate in any recommendation rule.' : ''} (This prompt would not display on client-side)

Recommended Products

` }()}
${function(){ const rule = data.data; const getImageHeight = function(image){ const image_size = rule.config.image_size || 0; const imageWidth = image.width || 600; const imageHeight = image.height || 800; let ratio = 0; if(image_size == 0){ ratio = (imageHeight / imageWidth).toFixed(2); }else if(image_size == 1){ ratio = 1.5; }else if(image_size == 2){ ratio = 1; }else if(image_size == 3){ ratio = 0.75; } return imageWidth * ratio; }; const toQuery = obj => Object.keys(obj) .map(k => Array.isArray(obj[k]) ? obj[k].map(v => `${k}[]=${encodeURIComponent(v)}`).join('&') : `${k}=${encodeURIComponent(obj[k])}` ) .join('&'); return `
class SpzSmartBlockComponent extends SPZ.BaseElement { constructor(element) { super(element); this.templates_ = null; this.container_ = null; this.i18n_ = {}; this.config_ = {}; this.show_type_ = 3; this.product_resource_id_ = ''; this.collection_resource_id_ = ''; this.cart_items_ = []; this.customer_id_ = ''; this.order_id_ = ''; } static deferredMount() { return false; } isLayoutSupported(layout) { return layout == SPZCore.Layout.CONTAINER; } buildCallback() { const template_type = window.SHOPLAZZA.meta.page.template_type; if (template_type === 1) { this.show_type_ = 3; this.product_resource_id_ = window.SHOPLAZZA.meta.page.resource_id; } else if (template_type === 2) { this.show_type_ = 4; this.collection_resource_id_ = window.SHOPLAZZA.meta.page.resource_id; } else if (template_type === 15){ this.show_type_ = 5; } else if (template_type === 13){ this.show_type_ = 6; } else if (template_type === 20){ this.show_type_ = 7; this.customer_id_ = window.SHOPLAZZA.customer.customer_id; } else if (template_type === 35){ this.show_type_ = 8; this.order_id_ = window.location.pathname.split('/').pop(); } this.templates_ = SPZServices.templatesForDoc(this.element); this.setAction_(); } mountCallback() { console.log('smart mounted'); const that = this; const themeName = window.SHOPLAZZA.theme.merchant_theme_name; const isGeek = /Geek/.test(themeName); this.fetchRules().then((res) => { if (res && res.rules && res.rules.length) { const blockEl = document.getElementById('smart_recommend_block'); SPZ.whenApiDefined(blockEl).then((api) => { api.render({data: res}, true).then(() => { if (isGeek && that.show_type_ === 6) { blockEl.querySelector('.plugin_container_wrpper').style.padding = '30px 0'; } const recommendStyle = document.createElement('style'); recommendStyle.innerHTML = ` .plugin__recommend_container,.app-recommend-card { display: none !important; } `; document.head.appendChild(recommendStyle); const fetchList = []; res.rules.forEach((rule) => { fetchList.push(this.fetchRuleProductList(rule.id)); }); const fetchAll = Promise.all(fetchList); fetchAll.then((p_res) => { res.rules.forEach((rule, index) => { rule.products = p_res[index] && p_res[index].products; const ruleEl = document.getElementById('smart_recommend_rule_' + rule.id); SPZ.whenApiDefined(ruleEl).then((api) => { api.render({data: rule}, true).then(() => { that.impressListen(`#smart_recommend_rule_ul_${rule.id}`, function(){ that.trackRuleImpress(rule); }); const btnElList = document.querySelectorAll(`#smart_recommend_rule_ul_${rule.id} button`); btnElList.forEach((btnEl) => { if (btnEl && rule.config && rule.config.quick_shop_button_bg_color && rule.config.quick_shop_button_text_color) { btnEl.style.backgroundColor = rule.config.quick_shop_button_bg_color; btnEl.style.color = rule.config.quick_shop_button_text_color; } }) }); }); }); }); }) }) } else { if (window.top !== window.self) { const template_type = window.SHOPLAZZA.meta.page.template_type; const holderEl = document.getElementById('smart_recommend_preview_no_data_placeholder'); SPZ.whenApiDefined(holderEl).then((api) => { api.render({data: { isCart: template_type === 13, isCollection: template_type === 2, isProduct: template_type === 1, isIndex: template_type === 15 }}, true); }); } } }); } setAction_() { this.registerAction('quickShop', (data) => { const that = this; const product_id = data.args.product_id; const productIndex = data.args.productIndex; const rule_id = data.args.rule_id; const ssp = data.args.ssp; const scm = data.args.scm; const cfb = data.args.cfb; const ifb = data.args.ifb; const modalRender = document.getElementById('smart_recommend_product_modal_render'); if (product_id) { this.fetchProductData(product_id).then((res) => { const product = res.products && res.products.length && res.products[0] || {}; product.cfb = cfb; product.ifb = ifb; SPZ.whenApiDefined(modalRender).then((api) => { api.render({product: product, productIndex: productIndex, rule_id: rule_id, ssp: ssp, scm: scm, show_type: that.show_type_}, true).then(() => { const modalEl = document.getElementById('smart_recommend_product_modal'); SPZ.whenApiDefined(modalEl).then((modal) => { that.impressListen('#smart_recommend_product_modal', function(){ that.trackQuickShop({ rule_id: rule_id, product_id: product_id }); }); modal.open(); }); const formEl = document.getElementById('smart_recommend_product_form'); SPZ.whenApiDefined(formEl).then((form) => { form.setProduct(product); }); const variantEl = document.getElementById('smart_recommend_product_variants'); SPZ.whenApiDefined(variantEl).then((variant) => { variant.handleRender(product); }); }); }) }); } }); this.registerAction('handleScroll', (data) => { this.directTo(data.args.rule_id, data.args.direction); }); this.registerAction('handleProductChange', (data) => { const variant = data.args.data.variant; const product = data.args.data.product; const imageRenderEl = document.getElementById('smart_recommend_product_image'); SPZ.whenApiDefined(imageRenderEl).then((api) => { api.render({ variant: variant, product: product }, true); }); }); this.registerAction('handleAtcSuccess', (detail) => { const data = detail.args; data.data.product = data.data.product || {}; data.data.variant = data.data.variant || {}; const product_id = data.data.product.id; const product_title = data.data.product.title; const variant_id = data.data.variant.id; const price = data.data.variant.price; const rule_id = data.rule_id; const aid = `smart_recommend.${this.show_type_}.${rule_id}`; const ifb = data.data.product.ifb; const cfb = data.data.product.cfb; const ssp = data.ssp; const scm = data.scm; const spm = `smart_recommend_${this.show_type_}.${data.spmIndex}`; const params = { id: product_id, product_id: product_id, number: 1, name: product_title, variant_id: variant_id, childrenId: variant_id, item_price: price, source: 'add_to_cart', _extra: { aid: aid, ifb: ifb, cfb: cfb, scm: scm, spm: `..${window.SHOPLAZZA.meta.page.template_name}.${spm}`, ssp: ssp, } }; this.tranckAddToCart(params); }); this.registerAction('addATCHook', (data) => { const params = data.args; const spm = `smart_recommend_${this.show_type_}.${params.spmIndex}`; this.myInterceptor_ = window.djInterceptors && window.djInterceptors.track.use({ event: 'dj.addToCart', params: { aid: `smart_recommend.${this.show_type_}.` + params.rule_id, ssp: params.ssp, scm: params.scm, cfb: params.cfb, spm: `..${window.SHOPLAZZA.meta.page.template_name}.${spm}`, }, once: true }); }); } tranckAddToCart(detail) { if (window.$) { window.$(document.body).trigger('dj.addToCart', detail); } } fetchRules() { const payload = { show_type: this.show_type_, }; let that = this; if (this.show_type_ === 6) { let line_items = []; return this.fetchCart().then((res) => { if (res && res.cart && res.cart.line_items) { line_items = res.cart.line_items.map((item) => { return { product_id: item.product_id, variant_id: item.variant_id, quantity: item.quantity, price: item.price } }); } payload.line_items = line_items; that.cart_items_ = line_items; return that.fetchRulesRequest(payload); }); } else { if (this.show_type_ === 3) { payload.line_items = [{ product_id: this.product_resource_id_ }]; } else if (this.show_type_ === 4) { payload.collection_id = this.collection_resource_id_; } else if (this.show_type_ === 7) { payload.customer_id = this.customer_id_; } else if (this.show_type_ === 8) { payload.order_id = this.order_id_; } return this.fetchRulesRequest(payload); } } fetchRulesRequest(payload) { return fetch(window.SHOPLAZZA.routes.root + "/api/possum/recommend_query", { method: "POST", headers: { "Content-Type": "application/json" }, body: JSON.stringify(payload) }).then(function(res){ if(res.ok){ return res.json(); } }); } fetchCart() { return fetch(`/api/cart/cart-select?r=${Math.random().toString(36).slice(-4)}`) .then((res) => { if (res.ok) { return res.json(); } }); } fetchRuleProductList(rule_id) { const payload = { page: 1, limit: 100, fields: ["title", "url", "image", "min_price_variant.price", "min_price_variant.compare_at_price"], rule_id: rule_id, }; if (this.show_type_ === 3) { payload.line_items = [{ product_id: this.product_resource_id_ }]; } else if (this.show_type_ === 4) { payload.collection_id = this.collection_resource_id_; } else if (this.show_type_ === 6) { payload.line_items = this.cart_items_; } else if (this.show_type_ === 7) { payload.customer_id = this.customer_id_; } else if (this.show_type_ === 8) { payload.order_id = this.order_id_; } return fetch(window.SHOPLAZZA.routes.root + "/api/possum/recommend_products", { method: "POST", headers: { "Content-Type": "application/json" }, body: JSON.stringify(payload) }).then(function(res){ if(res.ok){ return res.json(); } }).catch(function(err){ console.log(err); }); } fetchProductData(product_id) { return fetch(window.SHOPLAZZA.routes.root + "/api/possum/products", { method: "POST", headers: { "Content-Type": "application/json" }, body: JSON.stringify({ product_ids: [product_id], fields: [ "images", "options", "min_price_variant", "variants"] }) }).then(function(res){ if(res.ok){ return res.json(); } }).catch(function(err){ console.log(err); const loadingEl = document.getElementById('smart_recommend_loading'); if (loadingEl) { loadingEl.style.display = 'none'; } }); } getStyle(ele, style) { if (!ele) return; if (window.getComputedStyle) { return window.getComputedStyle(ele)[style]; } return ele.currentStyle[style]; } directTo(id, direction) { const scrollElement = document.getElementById(`smart_recommend_rule_ul_${id}`); const blockWidth = parseInt(this.getStyle(scrollElement, 'width')); const scrollLength = (blockWidth * 0.19 - 12) * 5; const scrollPoint = scrollElement.scrollWidth - scrollElement.clientWidth; if (!scrollElement) return; if (direction === 'left') { if (document.dir === 'rtl') { scrollElement.scrollTo({ left: Math.abs(scrollElement.scrollLeft) >= scrollPoint - 100 ? 0 : scrollElement.scrollLeft - scrollLength, behavior: 'smooth' }); return; } scrollElement.scrollTo({ left: Math.max(scrollElement.scrollLeft - scrollLength, 0), behavior: 'smooth' }); } else { if (document.dir === 'rtl') { scrollElement.scrollTo({ left: Math.abs(scrollElement.scrollLeft) >= scrollPoint + 100 ? 0 : scrollElement.scrollLeft + scrollLength, behavior: 'smooth' }); return; } scrollElement.scrollTo({ left: scrollElement.scrollLeft >= scrollPoint - 100 ? 0 : scrollElement.scrollLeft + scrollLength, behavior: 'smooth' }); } } trackRuleImpress(rule) { if (window.sa && window.sa.track) { window.sa.track("plugin_common", { plugin_name: "upsell", event_type: "impressions", rule_id: rule.id, ssp: rule.ssp, scm: rule.scm, show_type: this.show_type_, support_app_block: window.SHOPLAZZA.theme.support_app_block }); window.sa.track("module_impressions", { aid: `smart_recommend.${this.show_type_}.${rule.id}`, support_app_block: window.SHOPLAZZA.theme.support_app_block }); } } trackQuickShop(data) { window.sa && sa.track && sa.track("plugin_common", { plugin_name: "upsell", event_type: "quick_shop", rule_id: data.rule_id, product_id: data.product_id, show_type: this.show_type_, }); } impressListen(selector, cb) { const el = document.querySelector(selector); const onImpress = (e) => { if (e) { e.stopPropagation(); } cb(); }; if (el && !el.getAttribute('imprsd')) { el.addEventListener('impress', onImpress) } else if (el) { onImpress(); } } } SPZ.defineElement('spz-custom-smart-block', SpzSmartBlockComponent);
${(function(){ const product = data.product; const toQuery = obj => Object.keys(obj) .map(k => Array.isArray(obj[k]) ? obj[k].map(v => `${k}[]=${encodeURIComponent(v)}`).join('&') : `${k}=${encodeURIComponent(obj[k])}` ) .join('&'); return `
${product.images.map((image) => { return `` }).join('')}
`; })()}
${(function(){ const product = data.product; const avail_variants = product.variants.filter(function(variant){ return variant.available; }); const selected_variant = product.min_price_variant.available ? product.min_price_variant : avail_variants.length && avail_variants[0]; return ` ` })()}
Style: Business
Color: Black
Material: Polyester
Fit Type: Regular Fit
Neckline: Lapel Collar
Pattern Type: Striped Pattern
Details: Pocket Detail
Item ID: CP01435
We provide FREE STANDARD SHIPPING on orders over US$89
Below are Okaywear store shipping times and cost details:
Delivery Time = Processing Time + Shipping Time
Processing time: 3-8 Business Days
Shipping Countries: Worldwide
Shipping time: The waiting time frame will depend on where you're located and on the service type you're choosing.
| | | |
| --- | --- | --- |
| Shipping Methods | Shipping Time | Costs |
| Standard Shipping | 10-25 Business Day | $9.99 (Free for US$89+) |
Note: "okaywear" will ship according to the shipping method you choose(Standard Shipping & Express Shipping)
ABOUT SHIPPING COUNTRIES:
Our logistics providers support shipping your order to USA, Canada, Australia, UK, and Europe.
Non-shippable country/region: Shipping is not supported to countries/regions other than those listed above.
Do I need to pay customs duties?
Each country has its own customs rules and policies. Please contact local customs for more information. If, in rare cases, import duties or taxes are charged, the customer is responsible for paying them.
How Do I track My Order?
Once your order is shipped, we will send you an email with the corresponding information. After that you will be able to track your order at https://www.17track.net/en. Please allow 1-2 business days for tracking information to be available.
Uncontrollable factors in shipping for Okaywear orders:
In most cases, packages will arrive within the estimated time of arrival. However, the actual delivery date may be affected by external factors such as flight arrangements and weather conditions. Please refer to the tracking information for the most accurate delivery date and be patient.
What if the package doesn't arrive?
If you don't get your package 60 days after it was shipped, please contact us at support@okaywear.com . We'll either resent a new one to you or give you a full refund.
Your comfort, performance, and happiness is our top priority.If you have any questions and comments, If you do not satisfied with our goods and want to send them back to get a refund or an exchange, you can send a message to our after-sale Customer Service (email address: support@okaywear.com), they will reply you in 24 hours(except weekends) and give you further information and some useful advice.Any returns not authorized by Customer Service will not be entertained.
30 DAY RETURNS
If you have any reason or suggestion that you are not satisfied with the order, please contact our customer service at support@okaywear.com within 30 days after receiving the product to request a return. Our customer service team will provide you with our return address. And all return shipping fees are at customers' own expense. Our customer service will always provide the best service for our customers.Return packages should be authorized. Any return request not authorized by the customer service will not be honored.
Note: Due to external factors such as equipment and screen brightness, the product image will be different from the actual product.
GET A SOLUTION
STEPS TO CONTACT US:
Please email us at
support@okaywear.com
describing the issue in detail, including the return reason, along with your order number and sku product number. for defective, incorrect or not as described items, please send us a clear picture or video of the problem. please keep the picture below 2 mb.
-
OUR SOLUTIONS:
1. Okaywear's responsibility
· If our company is responsible for the issue, we will allow a return to our warehouse for a refund and/or an exchange.
· Once we receive the item, we will offer compensation or resend for free a replacement at our expense.
2.Customer's responsibility
· If the customer has ordered an incorrect size, product or simply wants to exchange the item, we can also allow a return.
· The customer is responsible for the shipping fee for an exchange, and we will refund the original product cost upon receiving the returned item. all shipping fees are non-refundable.
COMPENSATION TIME-FRAME
For returned items or items for exchange, we will need 3-6 business days upon receiving your item(s) to process the solution.
After this time, the refund time-frame is as below:
Paypal account refunds: Up to 48 hours
Credit card refunds: Between 7-14 business days
Wallet refunds: Up to 24 hours.
Please feel free to email us anytime, Okaywear is at your service!
Email: support@okaywear.com
Be sure to contact our customer service before returning the goods, do not return the goods privately!
If the return is caused by the consumer, consumer should be responsible for the shipping fee. The specific fee should be based on the express company you choose. If due to our reasons, the goods received are damaged or not correct, and the consumer is not required to bear the shipping fee for this reason. No restocking fee to be charged to the consumers for the return of a product.
Customer Reviews
Here are what our customers say.
Wow you reached the bottom
Most liked
Highest ratings
Lowest ratings
The review would not show in product details on storefront since it does not support to.